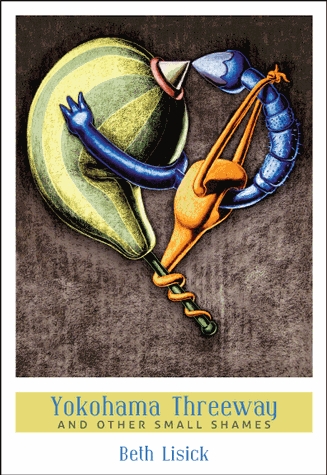 Yokohama Threeway
Beth Lisick is the undisputed master of the small, strange personal story, but in this collection she transcends punchlines and gets real. Yokohama Threeway is a lot weirder and, we think, even awesomer than her earlier collections of funny anecdotes. Lisick has a knack for telling a story quickly and then getting out, just stopping, before drawing any fake-profound conclusions. Shitty jobs, the Bay Area's influx of rich assholes, Stephen Elliot, the humiliations of childhood,  an alcoholic coworker, the ex-boyfriend who wanted to teach her how to wash her ass properly – no one is spared in these subtle, perfectly rendered, hilarious and true snapshots of the artist's life.
"This book is fucking great." –Kathleen Hanna
You may purchase this book directly from City Lights.