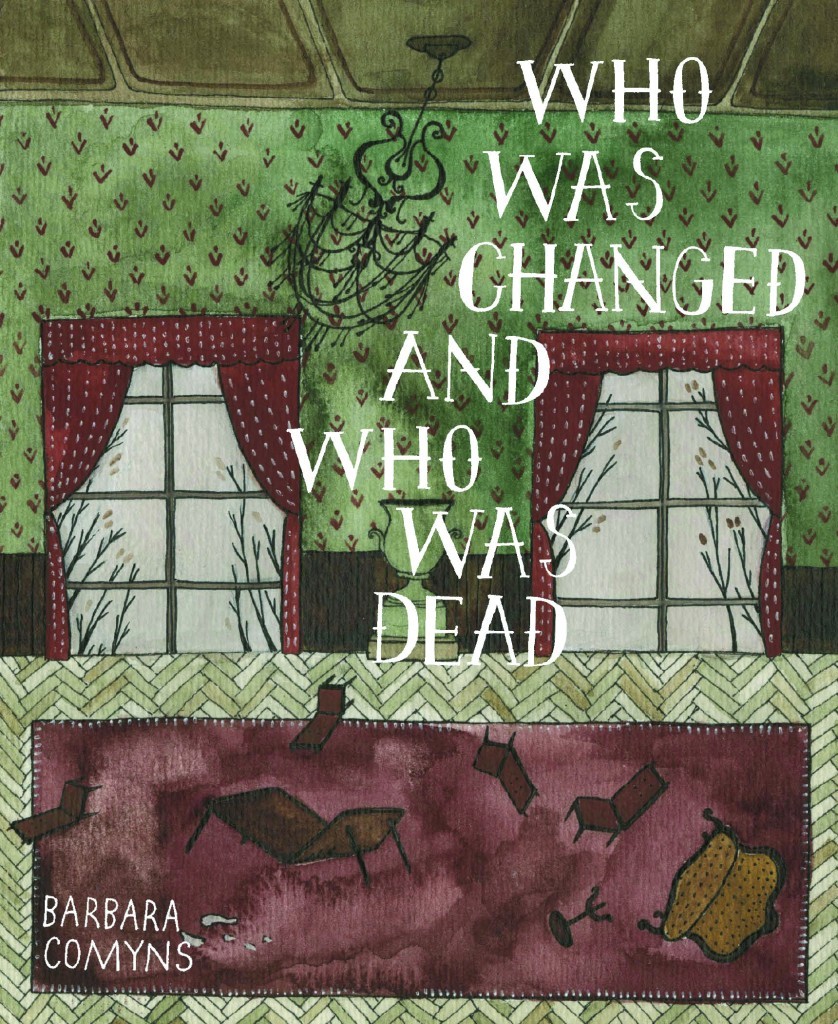 Who Was Changed and Who Was Dead
This eerie novel, with its singsong cadences and deceptively simple sentences, is nothing short of mesmerizing. It opens on a scene of desctruction: drowned animals float around in the aftermath of a flood as an eccentric British family and their servants assess the damage. "Strange objects of pitiful aspect floated past: the bloated body of a drowned sheep, the wool withering about in the water, a white bee-hive with the perplexed bees still around; a newborn pig, all pink and dead; and the mournful bodies of the peacocks."  And the body count is just getting underway.
A first encounter with Barbara Comyns, who is still shockingly under-read, is one of the most exciting reading experiences we know. Born in 1909 and raised with little formal education in an English countryside setting much like the one she described in Who Was Changed, she drew and wrote stories from an early age. Her books ignore literary convention in a novel, hilarious way.  Fans of We Have Always Lived in the Castle by Shirley Jackson and Nancy Mitford will feel right at home in the off-kilter world Comyns describes. Fans of great books will love discovering a voice from the past that's shockingly modern and uninhibited and very, very strange indeed.